Sightmark Core SX Riflescope Series Manual (SM13060, SM13061, SM13062, SM13063, SM13064LR, SM13065SGR, SM13066LR, SM13081CBR, SM13077LR)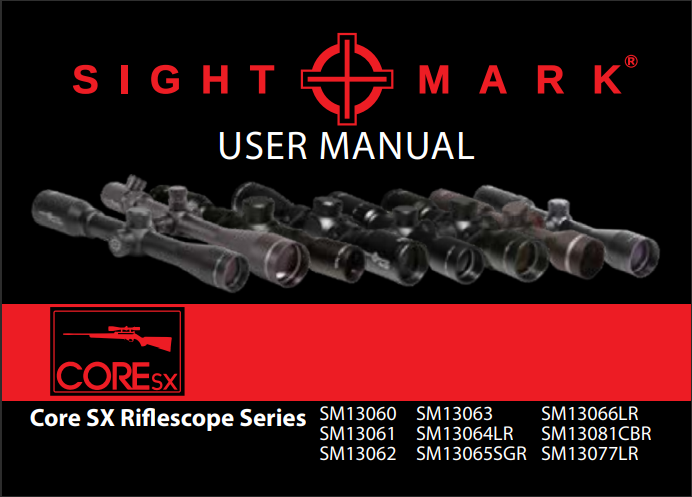 SIGHTMARK CORE SX SERIES:
The Core SX Scope Series was designed to meet the needs of hunters shooting crossbows, pistols, shotguns, and rimfire rifles. Product engineers at Sightmark have developed this specialty line of optics based on one leading factor—purpose. We understand that the needs of shooters differ, not only when and where they are hunting, but also the type of weapon they are shooting. As the demand for specialty hunting weapons increases, so does the demand for quality optics to match each pursuit. Each scope features multi-coated lenses, low-profile capped turrets, and a fully
weatherproof body for exceptional dependability, rain or shine.

FEATURES:
• Single-piece tube
• Aircraft grade aluminum
• Hard anodized finish
• Resettable, capped turrets
• Shockproof, fogproof, weatherproof
INCLUDES:
• Neoprene scope cover
• Scope rings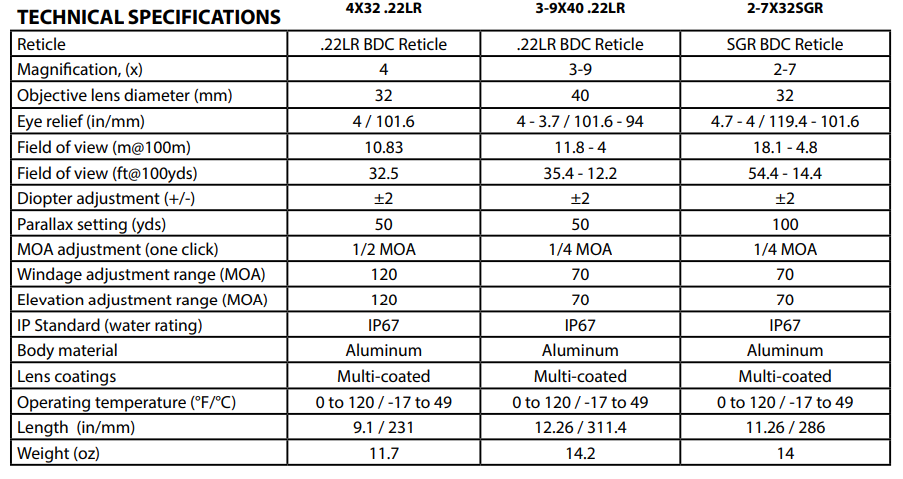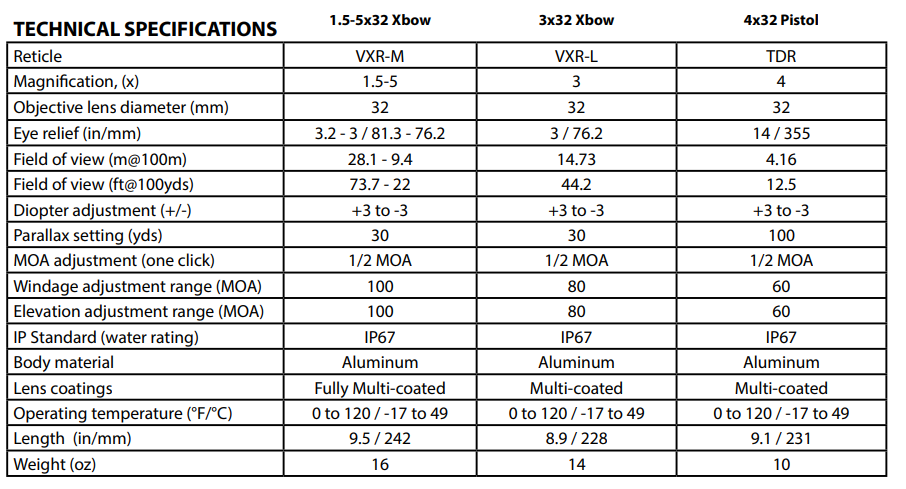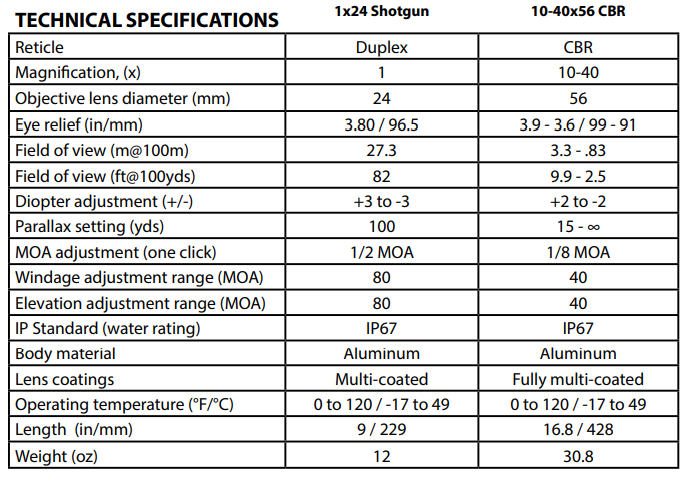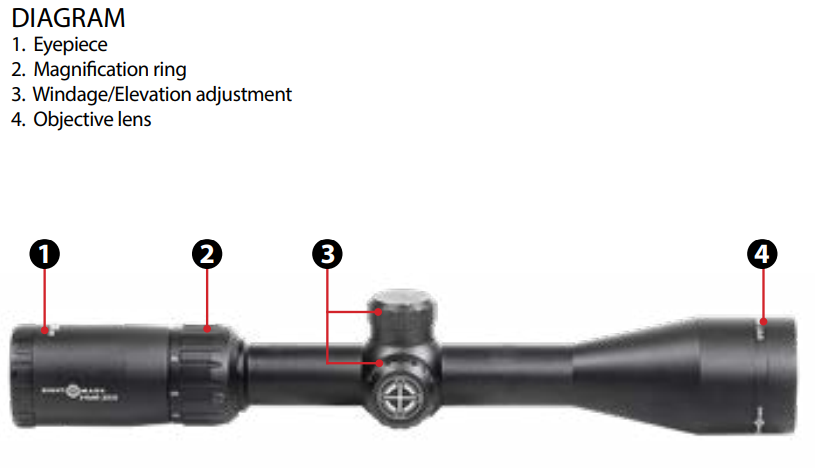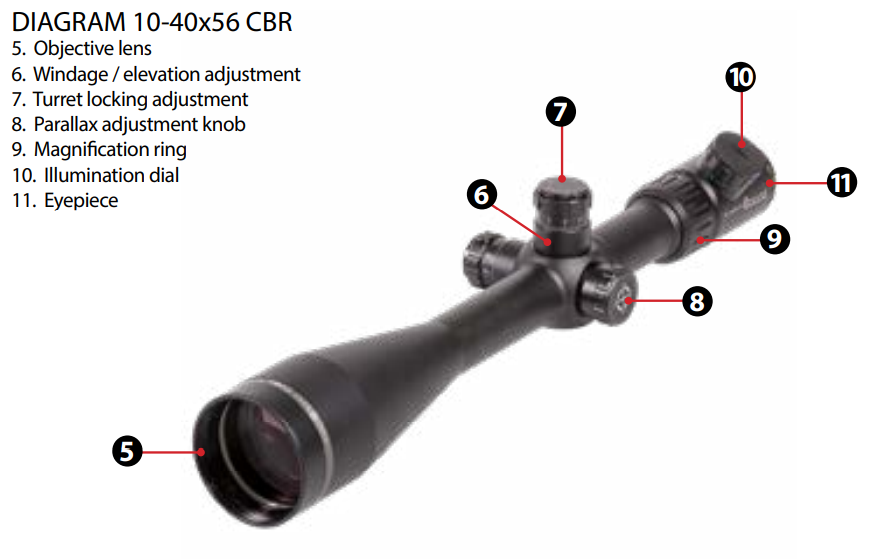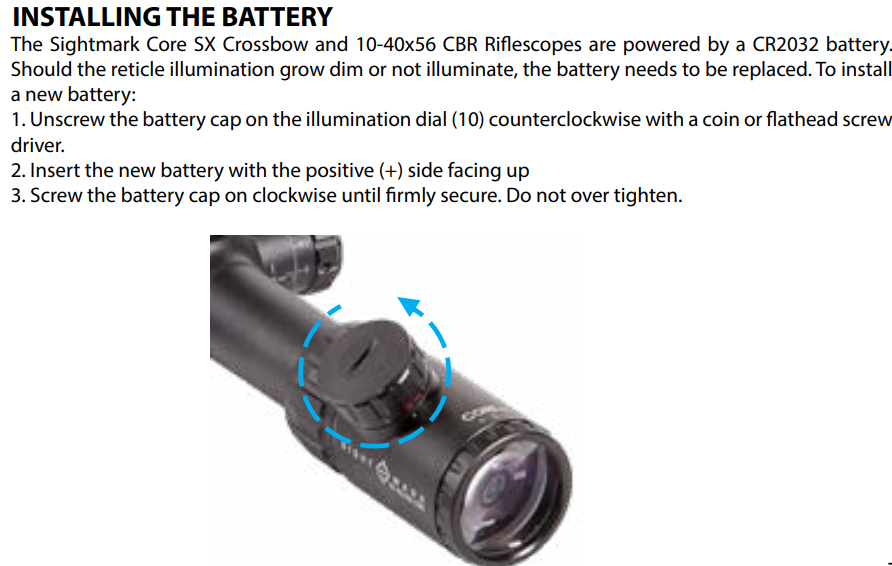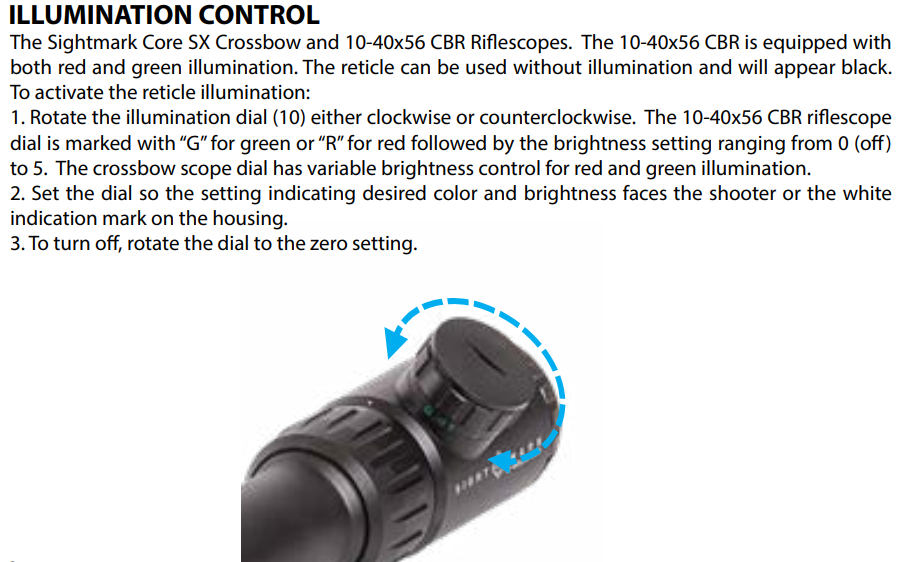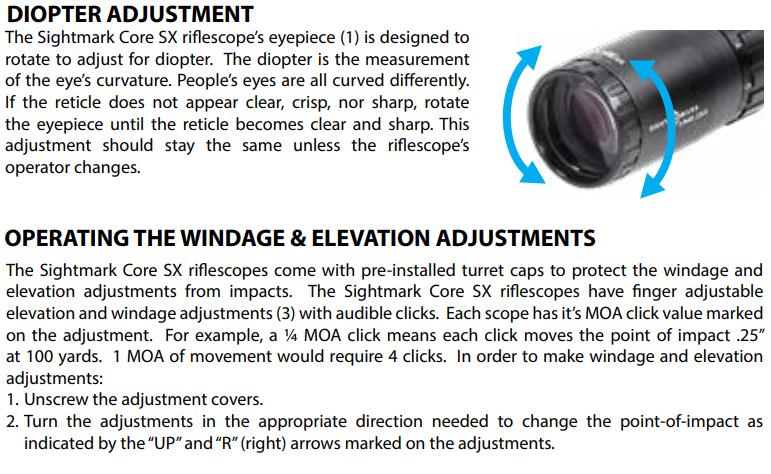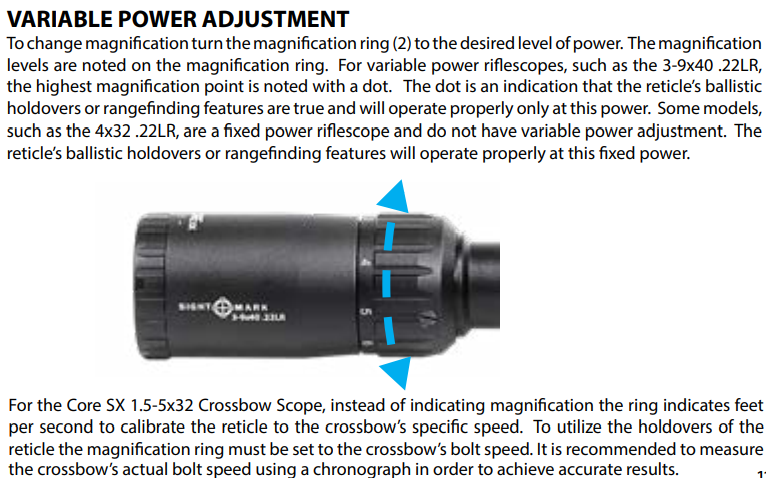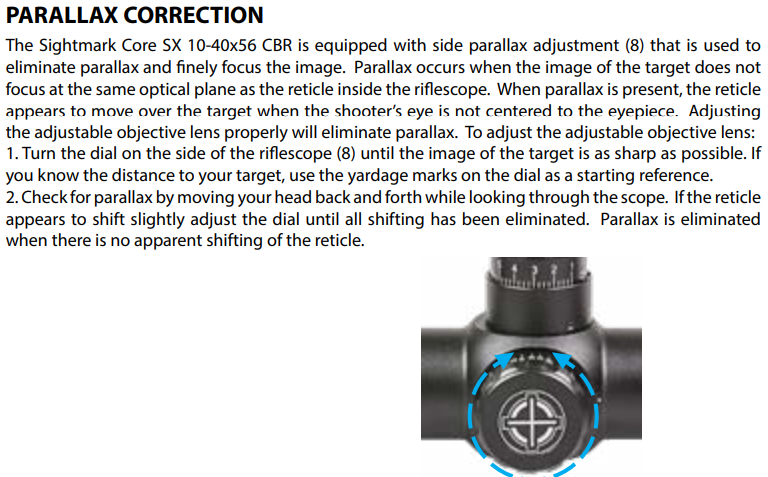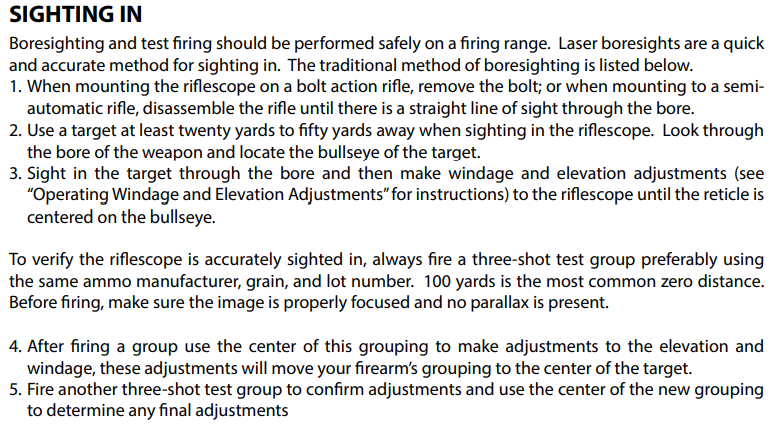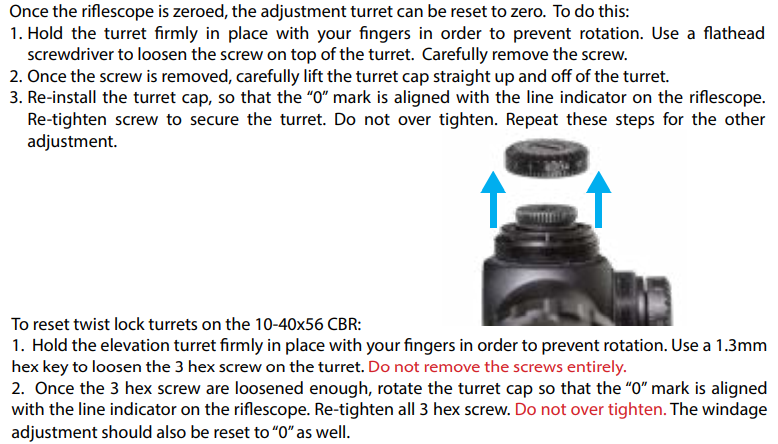 .22LR BDC Reticle Holdover ranges shown for Standard Velocity/High Velocity Example: 150 Yard Holdover shot placement



Yardage for each aiming point is marked. Example: Vital zone of target 20 yard mark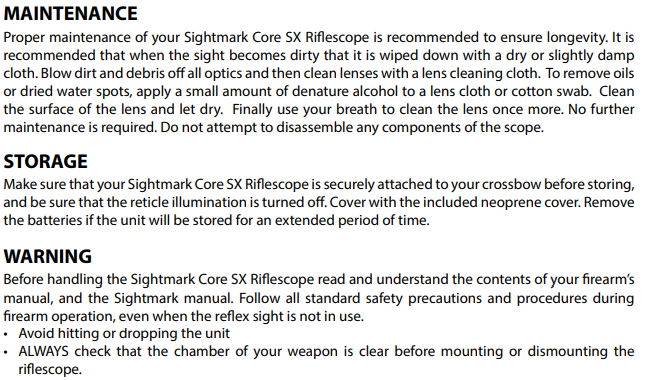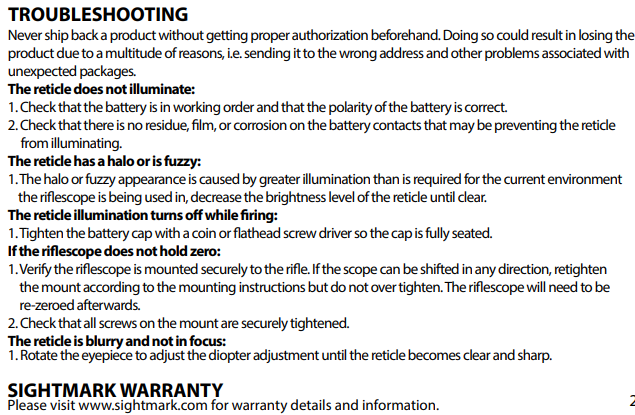 *If you have any additional questions or concerns, please feel free to contact us.